August Update
​
Hey Everyone, I know things have been a bit quiet over the last month and I apologise for this. I've had a holiday during the month and the last week or so I've been having some virus infection. Anyway, less about me and more about Post Apocalyptic Roleplay.
The server is still going under full development, over the past few days myself and Shoker have changed the way that the database is working. We are currently testing this to ensure it gives us the best experience for you and is the most stable. Shoker has nearly completed the inventory system with us going through testing. Myself and Woltrazz have been working on the faction system, we are allowing people to join multiple factions.
I've also been working on clientside development, creating menus and such when interacting with objects and locations.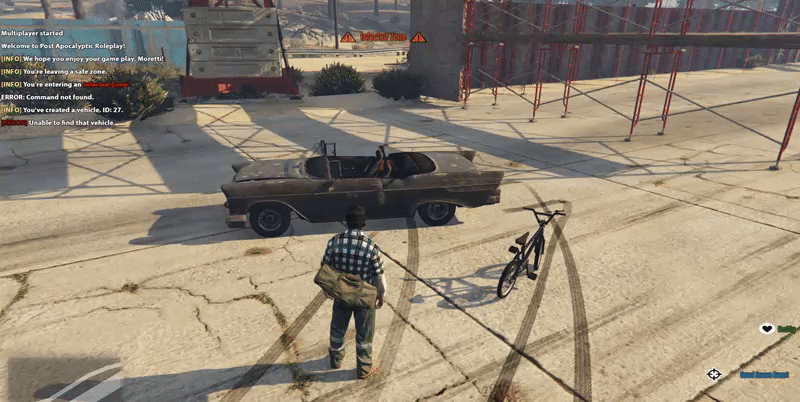 We are also looking for another developer who knows C#, JS, HTML to aid with development and also another mapper. If your interested you can contact me on the forums or Discord.